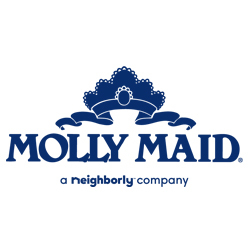 House Cleaner
Sorry, this job has expired.
Columbus, OH
Providing professional residential home cleaning for more than 25 years has given Molly Maid a reputation for quality and reliability. That means a professional house cleaning from people our customers can trust…like you. Join our team as a House Cleaner today!

We provide:
• Weekends off
• Daytime hours
• Monday-Friday schedule
• Ability for you to work in teams of two
• Company provided transportation to jobs

Molly Maid's Promise to You:
This is a family job like no other. By joining the team of an independently owned and operated Molly Maid® franchise, you'll be part of the Molly Maid family. And you'll be part of all the families whose houses you'll help hold together. Whose kids you'll see grow up. With generous pay, a family-friendly schedule, and access to a franchisee supplied vehicle, this is a job that'll love you back.

Easy to apply: upload resume/contact info, call the office, text (Your name HIRE ME!), or apply in person.
• Honest
• Good work ethic
• Work well as part of a team
• Reliable

You are responsible for cleaning office areas, living rooms, hallways, stairs, entries, bedrooms, bathrooms and kitchen. General responsibilities include:
• Make beds, if desired.
• Perform light general straightening.
• Thoroughly clean and rinse tub and/or shower.
• Disinfect toilets inside and out, including base and behind.
• Vacuum, sweep, or mop floor.
• Dust and sanitize all surfaces as needed.
• Perform light general straightening.
• Other general cleaning as indicated by the home owner.

EOE M/F/V/H

7068207